(1953) During the National Music Week, President Ramon Magsaysay met the nation's accomplished musicians at a gathering held in Malacañang. The President, who is a music lover, discussed the development and possible advancement of national music.
August 7, 1951: Music tilt winner: First prize in March Contest conducted in connection with the July Fourth celebrations. "Philippine Republic March" was judged and chosen by the board chaired by Dr. Herbert Zipper (director of the Manila Symphony Orchestra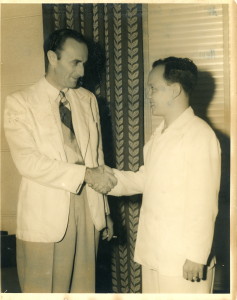 Conducting the Commencement concert: April 8, 1956: UP Conservatory Symphony Orchestra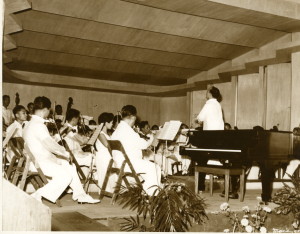 Harvard Glee Club:
"Sampaguita" (1953) winning arrangement of a Filippine folk song. Earned him international acclaim as the Harvard Glee Club performed internationally, as well as the international circulation of the sheet music.