In 1961, following an international summer tour with the Filipinescas Dance Troupe, Rosendo left his native Philippines to pursue graduate studies in Music Composition at Catholic University of America in Washington, D.C. He received his M.M. in Theory and Composition in 1963. His SATB arrangement of "Guardian of Truth" Alma Mater Song of The Catholic University of America still is posted at the CU webpage.
While engaged in his studies, Rosendo had found opportunities to promote his work, as well as perform. One occasion was captured in this photograph at the World Premier performance of his "Servant and Master Am I" featured by the 200-member All-South Jersey High School Symphony and Chorus at the Moorestown High School in January 1963: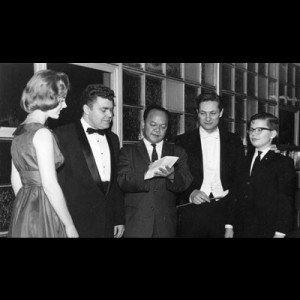 Shown procuring autographs from Rosendo are two members of the South Jersey Orchestra, Ann Barrett on the far left, and recognized French Horn player Kendall Betts on the far right. To the immediate left of Rosendo is Clarence W. Miller, conductor of the Choral Concert, and to his immediate right is Russell Stanger, then Associate Conductor of the New York Philharmonic, who conducted the South Jersey Orchestra.

This article was in La Crosse Tribune, dated Saturday, December 15, 1962. It is announcing the premiere of "A Tale of Christmas" by the Viterbo University Chorale at the Viterbo University Fine Arts Center in Wisconsin. The premiere was facilitated by Sister M. Cyrilla, at the time working on her doctorate in music at The Catholic University of America and a colleague of Rosendo's.
The article also mentions the premiere of his "Mindoro Sketches," symphonic suite, performed both by the Woodbury Symphony of Woodbury, NY and the Catholic University Orchestra in the summer of 1961.
Rosendo also was invited to act in the 1962/63 season of the flagship American theater Arena Stage in Washington, D.C.
In Billboard magazine, June 1, 1963, page 42, under Philippines, an article by Luis Ma. Trinidad features two premieres:
1. May 10, 1963, The Kuemper Symphony Orchestra and Chorus of Carroll, Ia. performed "Mandala Balitaw". The archived article from the Carrol Daily Times Herald in Carrol, Iowa, May 8, 1963 Page 1 and Page 8 are still posted.
2. May 12, 1963, The National Symphony Orchestra conducted by Howard Mitchell performed "Lapu-Lapu" symphonic poem.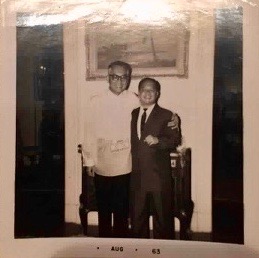 In 1964, he transferred to West Virginia University to continue pursuit of his Ph. D, and met and subsequently married Harriet Clendenin.
After completing his formal studies in 1965, he accepted a position as Professor of Music Theory and Composition at Howard University in Washington, D.C. At the top of this page is a picture featuring Rosendo with Dean Warner Lawson: The School of Music (now Department of Music), under the dynamic leadership of Dean Lawson, was admitted to membership in the National Association of Schools of Music in 1942, the first music program in the Washington area to gain such membership. Rosendo and Dean Warner Lawson are standing in front of Howard Hall, 6th Street Georgia Ave.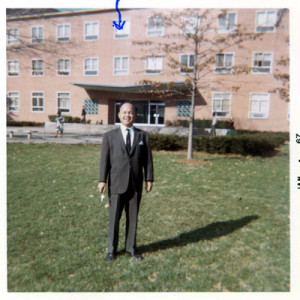 One of his proudest moments, Rosendo officially was awarded his citizenship to the United States in 1967.
In 1968, he accepted a position on the faculty of Wilkes College in Wilkes-Barre, PA, and would remain there until his death in 1994.