Between June 19-25, 1972, Hurricane Agnes (an unusually early storm for the hurricane season) ravaged the east coast and devastated Wilkes-Barre. The new Santos home in Swoyersville was also a victim of the flood. Just 3 weeks prior to this traumatic storm was the birth of the third Santos boy, Jason on June 1.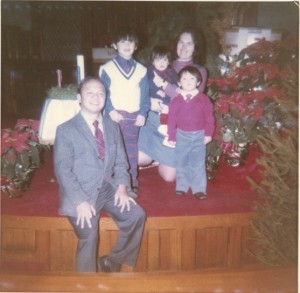 Jason followed suit in the family tradition taking formal piano lessons at age 5, and learning other instruments (clarinet / saxophone, guitar, percussion) performing with his family, church choirs, National Federated Music Clubs, National Piano Teachers' Association, High School ensembles and musicals, District and Regional Choral and Band Festivals, and rock groups.
He then enrolled at Wilkes University as a Music Education major with concentration in voice and guitar. While pursuing his degree, he also performed with his rock band, Peep'N Tom (1990-95), as well as joining the a cappella jazz quintet, Cincopella (1993-97). He also formed an acoustic duo called No Clue (1996-99).
Throughout the nineties he served as music specialist Wyoming Area HS Marching Band, Assistant Director of Hanover Area HS Marching Band, tenor section leader Wyoming Valley Oratorio and teacher and Director of Greater Nanticoke Area Marching Band.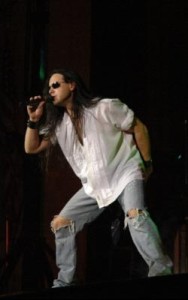 He was featured in this article in 2016 in the Times-Tribune entitled "Swoyersville musician follows father's footsteps to build multifarious performing career" which chronicles many of his current projects including his solo act, performance in "Rock of Ages", and original music. Currently, he helped form the seasonal ensemble Twelve-Twenty Four (formed in 2002) performing the music of the Trans-Siberian Orchestra. He has previously played with popular groups, Flaxy Morgan, Compelling N Rich, and Peeping Tom. Outside of music, he serves as a T.S.S. (Therapuetic Support Service.) He also maintains his own private music studio.
Jason and his wife Jill live in Kingston, PA, and have two children: Mattea and Christian.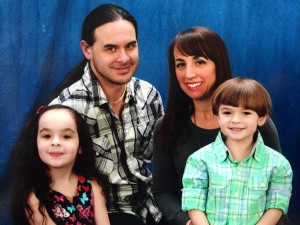 Follow Jason on Twitter
Follow Jason's music groups:
Twelve-Twenty Four: Facebook | Twitter | Youtube | Google | iTunes | Amazon | Spotify